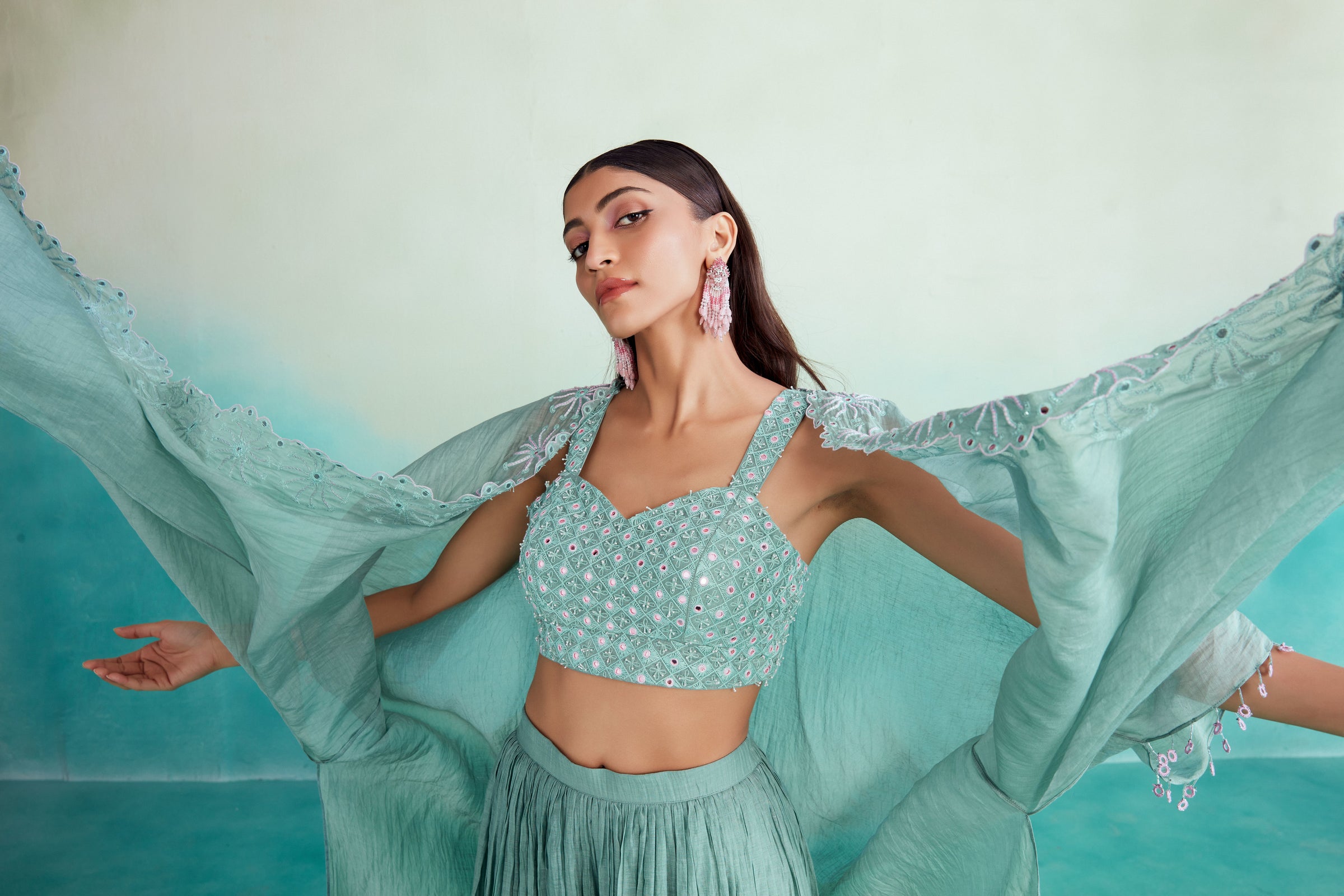 Introducing "La La Land" - Our Enchanting Festive Womenswear & Kidswear Collection!
Step into the mesmerizing world of "La La Land," where we draw inspiration from the rich embroidery craft of the Kutch region. In the olden times, engaged girls lovingly embroidered their imaginations onto beautiful fabrics, creating their own trousseau. This beautiful tale lies at the heart of our collection.
Our chosen colors - Mint, Lime, Orchid Pink, and Digital Lavender - are a tribute to the modern-day woman who embraces tradition with a contemporary flair.
Crafted from light and flowy Chanderi fabric, our cuts are thoughtfully designed for easy festive dressing. With silhouettes like light shararas for those dramatic entrances, lehengas that can double up as sarees for grand occasions, kurtas for serene pooja events, and dresses for casual outings with the family, we aim to make every woman feel comfortable and effortlessly elegant.
"La La Land" celebrates the timeless artistry of embroidery and empowers the modern woman to embrace her cultural heritage with style and grace. Get ready to immerse yourself in this captivating collection, designed to make you feel like the true queen of festivities!