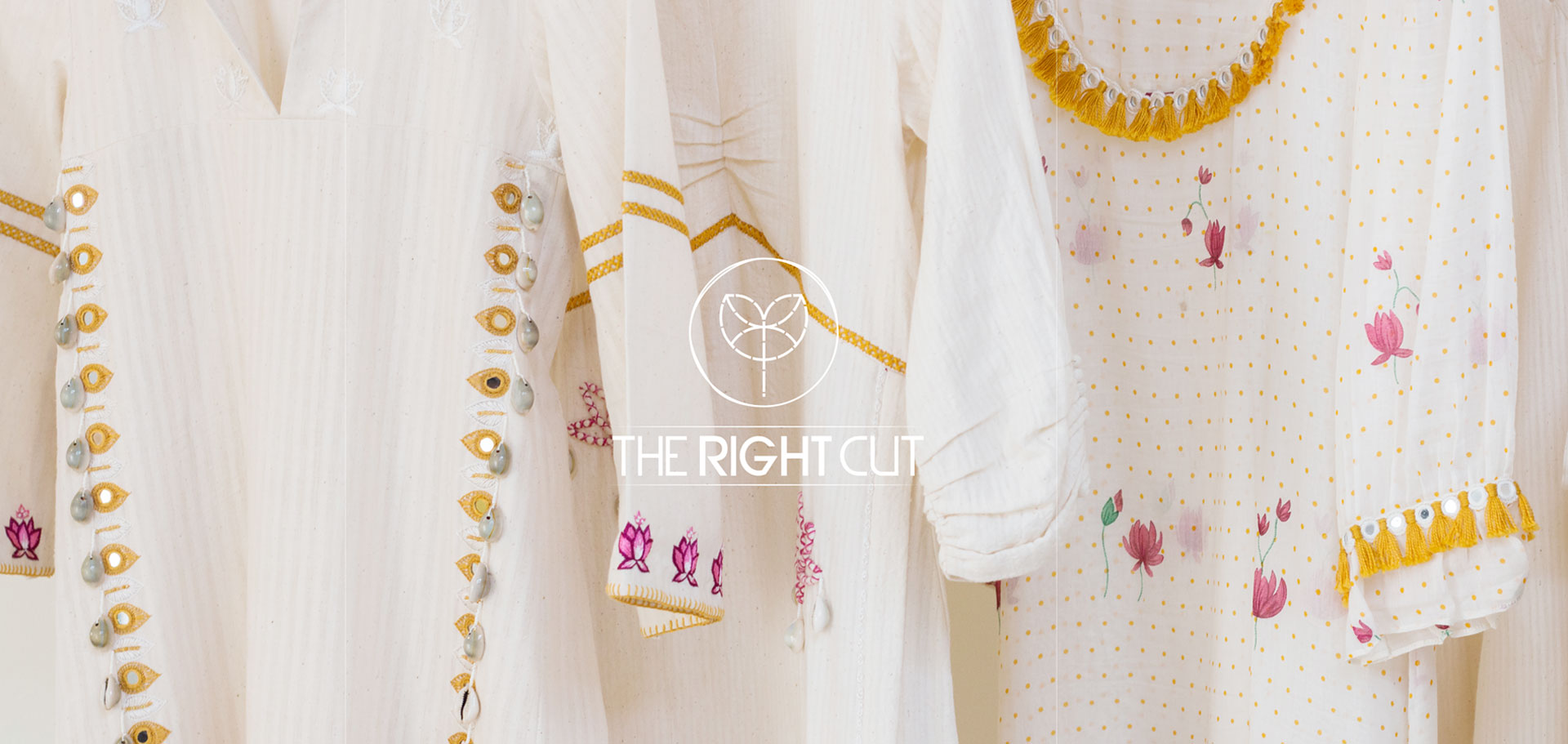 NAMASTE / HELLO :)
We are sisters from Gujarat, India, we believe in keeping the local culture alive and we are obsessed with nature. The process of building this brand began in 2015, when we started experimenting with needlework hand embroideries inspired by flowers , their colours and shapes. We believe in quality, we adore details, and the emotions created by these elements, because a powerful product inspires positive transformations in everyone and everywhere. Welcome to our world filled with pastel hues.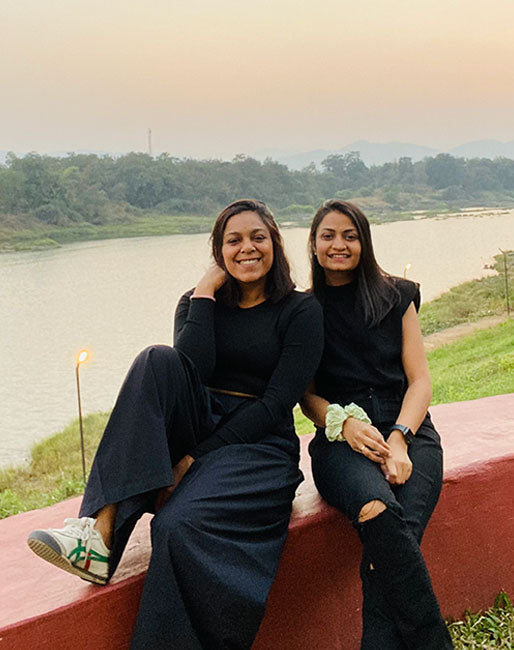 IDEOLOGY
At its core, The Right Cut is about delivering timeless and season-less fashion. We believe in mindful production, and everything we deliver is made to order. Our collections are based on inspirations and not trends. We love to use handlooms and natural fabrics that get better with every wash. Our hand embroideries has its own aesthetic, We aim to create garments that are long lasting, sustainable and stay relevant over the years to come
EMBROIDERIES AT THE RIGHT CUT
A hand-embroidered piece tells a story with each stitch that is created. It is a labour of love of that particular embroiderer, a slow process that involves many hours of work, which is so valuable because of the craftsmanship. For we are blessed to have this art form in our heritage, all our products are crafted inhouse at our workshop in Surat, Gujarat using the traditional needle embroideries and zardozi embroideries. century-old traditional embroideries that are practised in Gujarat inspires us to be creative. We create embroideries that look bold yet intricate and stands out. We have used hand embroideries like mirror work, cord embroidery, buttonhole embroidery, aari embroidery, etc and stitches like satin stitch, chain stitch, running stitch, bullion stitch, buttonhole stitch herringbone stitch and many more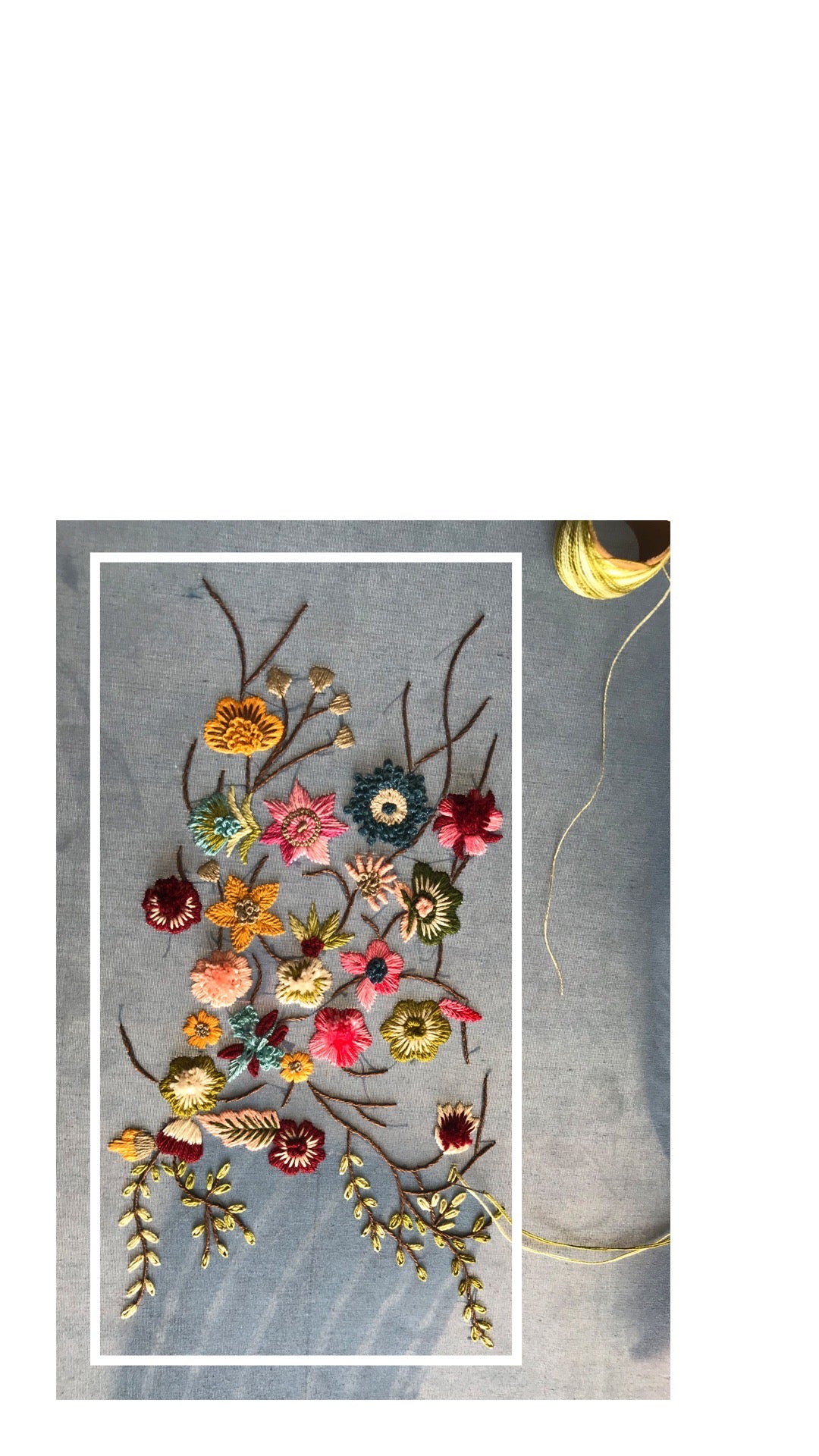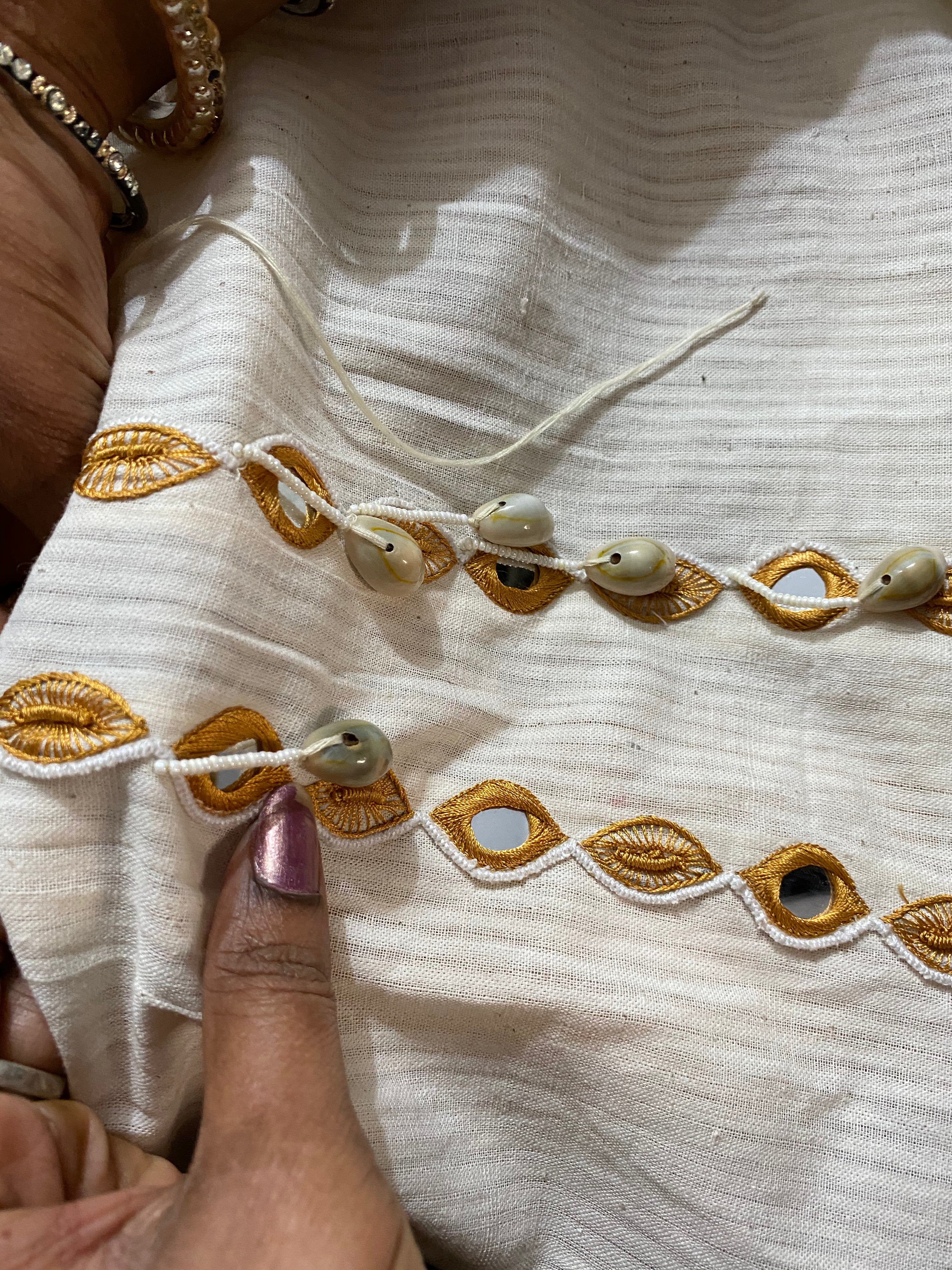 SUSTAINABLE FABRICS AT THE RIGHT CUT
We believe that sustainability is not just about using natural and handloom fabrics for the garments, but it is more about how our design process contributes to the environment and what value the end product is creating for our customers. We have been using natural fabrics like chanderi, Mul, Malkha and khadi to craft our collections over the past few seasons.Known for its glossy transparency and sheer texture, Chanderi is a century-old weaving technique that produces three kinds of fabric¬- Chanderi silk cotton, pure silk and Chanderi cotton.
chanderi fabrics
We use 40 and 70 grams chanderi fabrics in our collections. Being a versatile fabric, chanderi never goes out of style. Mul is a soft and fine weave of cotton. It is great for summers, especially in the harsh summers of India, since its very breathable. Malkha derives its name from a combination of the first three letters of the words malmal and khadi. Malkha fabric is a little coarse, which has a beautiful tactile quality. The fabric becomes softer, more absorbent and comfortable to wear with every wash, and has a low carbon footprint. Khadi is a fabric made of natural fibres such as cotton, wool or silk. It is lighter and has high breathability. This makes the wearer feel warm in winters and cool in summers.